Hotpress journalist Paul Nolan talks about life as a freelance writer
In our ongoing reporting on life in different industries, we were lucky to meet up with Hotpress journalist Paul Nolan. Paul has interviewed many famous faces over the years including Kanye West,  Adele (yes THE Adele), Blur, Radiohead, the list is endless. In his own inimitable style, he has recorded their thoughts, critiqued their work and entertained the nation.  In this guest article, he shares his experience on life as a freelance writer, which is surprisingly similar to life as an entrepreneur, together with lessons he has learned.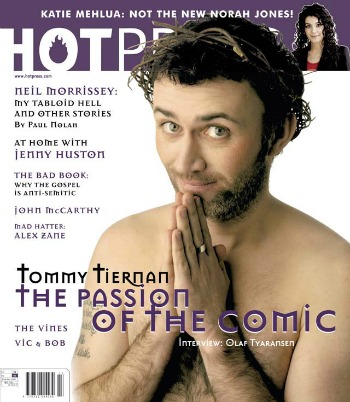 "Although I work as a freelance journalist, one aspect of my job I'm sure a lot of entrepreneurs will be able to relate to is a feeling of never being able to fully switch off.  I write mainly about music, but I also pen articles on politics, television, films, books, sport… In the freelance life, effectively the whole world is there to draw on.  It just depends on what the client wants.
If you're a driven person – and let's face it, you have to be to run your own business – your head is constantly buzzing with ideas. Ironically, this very article is proof of this. Although I'm ostensibly enjoying a quiet Saturday afternoon, I felt maybe it was an opportunity to get something done. Thus, I have the match between one of my favourite football teams, Barcelona, and Deportivo La Coruna playing quietly in the background while I share my thoughts with you!
There is an additional layer of complication if, like me, you are a pathological self-criticiser with perfectionist tendencies – again, something I'm sure many entrepreneurs can relate to. From aged 16 onwards, I knew I wanted to do something creative and that writing would probably be at the centre of it. At this point, I quickly grew frustrated at the limits imposed by the Irish school system and couldn't wait to leave.
Whilst I didn't get the college course I wanted, it proved to be a blessing in disguise.  In 2001 – the year after I did my Leaving Cert – I began contributing articles to Hot Press and Phoenix magazines.  Unbelievably  it worked and they accepted my writing.  I learned my craft from the masters and honed it.  Thankfully, I have remained

employed ever since, although my single-mindedness means projects aren't always completed to initial deadlines!  Working alone exacerbates this problem on occasion.  I think a lot of creative people have that problem.  The eternal question hovers constantly.  When will it (the article) ever be perfect enough?  Learning to let go and that something doesn't have to be completely "perfect" is a lesson I've learned.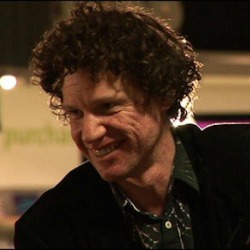 Another lesson, indeed one of my favourite lessons, came from the career of the great satirist and comedy performer, Chris Morris. Whilst overseeing post-production on his classic comedy Brass Eye, a note came back from a graphic artist asking Morris to prioritise three design details in order of preference. Chris duly sent a note in reply listing the three tasks – all under number one!
Earlier this year I took six weeks off – by far the longest break I've taken in the 15 years I've been working as a journalist. I timed it to coincide with the European football championships, and it was absolutely glorious to watch all of the games free of the stress of impending deadlines. And yet, when it came time to jump back into the world of journalism and the media, I was fully enthused.  Another lesson, if you truly love what you do you will never work a day in your life. I really believe those of us who live in the first world and have control of our lives are blessed to be able to pursue our creative ambitions. As stressful as our lives seem, we are extremely fortunate that our minds are pre-occupied with career challenges, rather than matters of basic survival.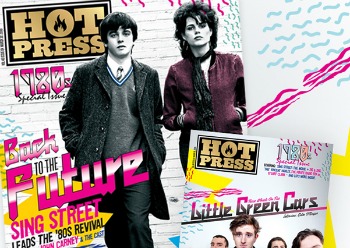 In terms of what I've learned during my 15 years as a journalist, my advice to entrepreneurs and self-employed people is simple: if you feel you need to take a break, then take it. Very often you will find that in the simple act of doing something you enjoy, your mind will arrive at a solution to some problem that's been bothering you. Indeed, I regularly find that after watching a couple of episodes of a favourite TV show, I'm reaching for the notepad to jot down ideas that later bear fruition.  I believe this might be related to mindfulness.
Now – let's get back to that football match…"
Paul Nolan is a freelance journalist who is on the editorial staff of Hot Press magazine. Previously, he worked for The Phoenix magazine. He has also contributed to the Irish Times and the Irish Independent.