Blogging for your business can seem terrifying, especially when an unhelpful blank screen is staring back.  It's an essential art to develop though, as it's key to updating your website – one of the checks Google runs when deciding whether to rank your page or your competitors.  When starting from scratch, there are a few things to bear in mind.  Consumers are interested in all types of information so you really need to know your audience.  What is your core business?  What are the most interesting bits? What are the behind the scenes bits you can share?  Can you feature some client business?
What is blogging?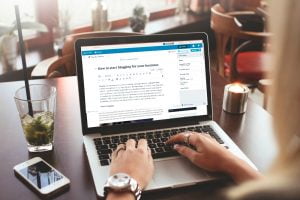 Blogging is basically an article. It's used to connect to your audience, to deepen your existing customer relationships, to share your knowledge and to inspire others.  It's a piece that can vary in length in terms of wording.  If you think of your business as a magazine and the blog is a feature article.  It can contain images, videos and podcasts.  Some bloggers do what's called "vlogging", this is a form of blog that consists of the blogger talking into the camera.  This is recorded "video" and the term "vlogging" was born.  Although videos are a growing form of interest for consumers, search engines can't read videos so you do need to mindful with regard to SEO if you choose that form of blogging. 
Categorisation
The next item to consider is the categorisation of the blog.  What are the main elements of your business?  The search engines use paths to crawl your website and your blog categorisation helps them with this.  If you are an auctioneer, you could use categories like; tips on moving house, tips for selling houses, tips on buying houses, legalities, taxation, tips for renters etc.  These are all areas that your clients will be interested in whilst also being a good guide to the search engines as to what content is on your website.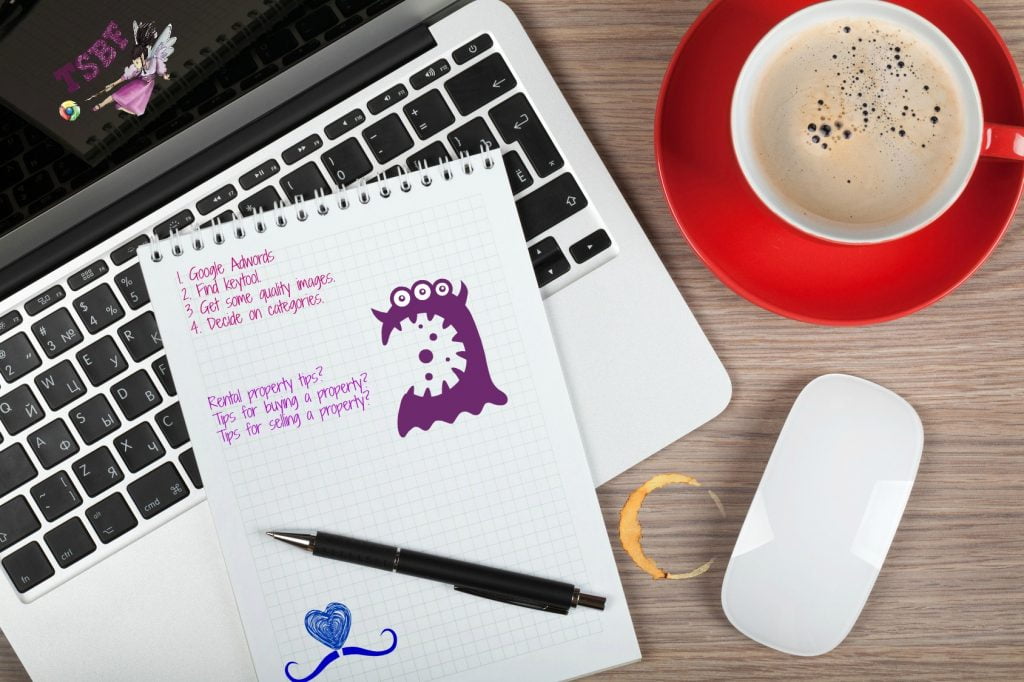 You can also think outside the box a bit to keep visitors interested.  We feature inspirational entrepreneurs frequently and one of them alone was responsible for bringing another 554 visitors to our website (and counting).  This is a good tactic as it is timeless and won't seem unfashionable or "old news" in a year or two.
Key phrases
Whilst search engines no longer use key words in the headers as guidelines for reading your website, they do use them throughout the document.  Therefore, you still need to research and include them in strategic areas, such as the title, within the actual body etc.  Good tools for researching popular key phrases in your industry include Google Keywords Tool (located within the Google Adwords interface).    Running a search in here will return the most popular key phrases with the popularity of same.  You may be amazed to find out that some key words you thought were popular are actually not that frequently used at all.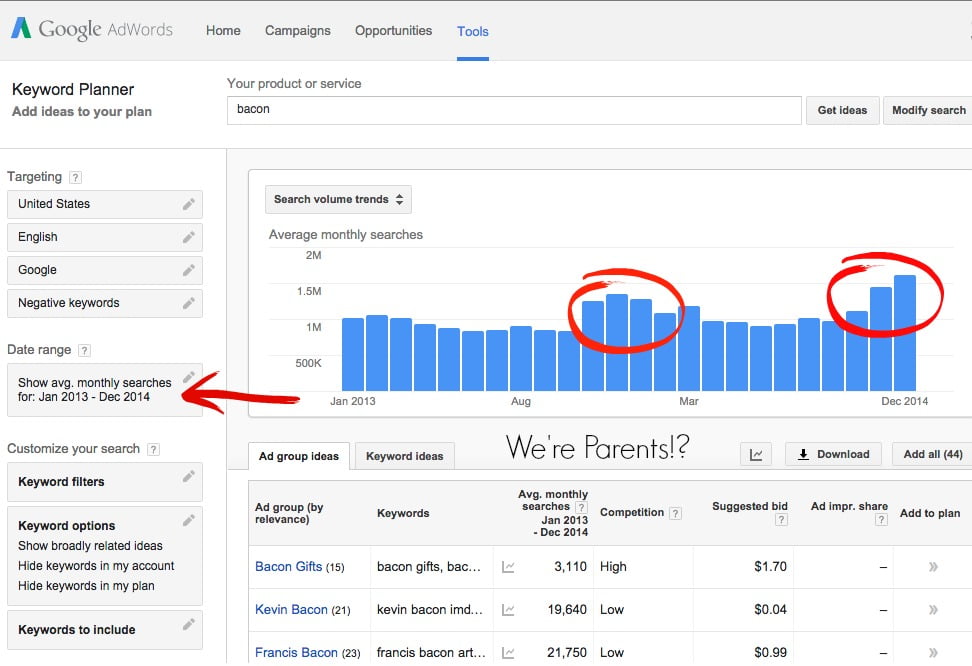 Another way to find out is to simply start typing the key word into the search bar.  The search engine will start to populate with the most frequently searched for phrases.  This is a good starting point to test your ideas.
Content
The content can vary, as we mentioned.  The word count needs to be between 400 – 500 words before search engines will consider it for ranking purposes.  However, words alone can be boring, especially in a fast paced digital world.  You need to include images to break it up.  High quality images are essential to create a polished look. This is also an opportunity for ranking.  By giving your images search engine friendly names, you create another ranking opportunity.
Videos are great ways to break up content and you can easily embed them from YouTube.  It's better to embed a video than to upload one direct to the website.  Uploaded videos take up a lot of bandwidth to display and will slow down your page loading time.  You can find the embed code for a video underneath the sharing icon on YouTube.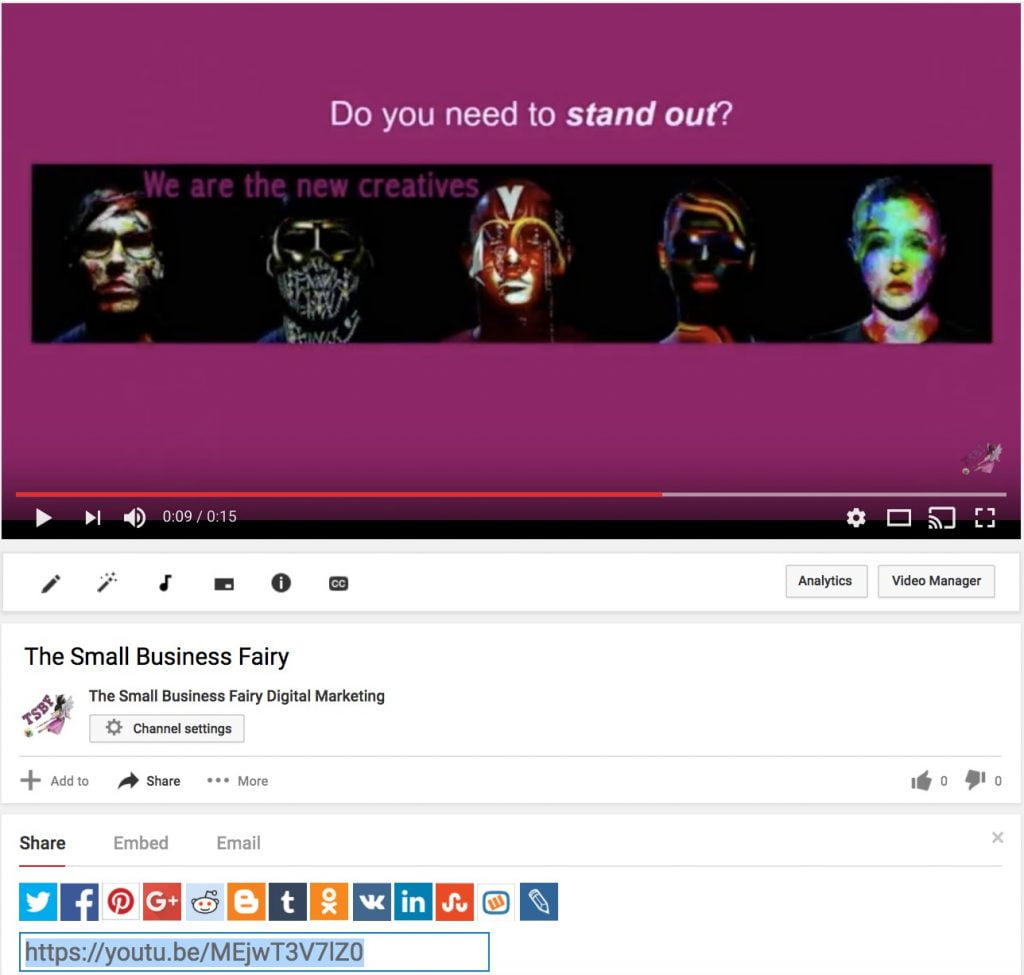 Finally, the only way to learn how to blog is to start.  Don't be afraid of that blank computer screen. Carry a notebook around for inspiration and you will be amazed where you can gather writing ideas for your business.  Just keep adding to the list and eventually you will have so many blogging ideas, you will worry about where to fit them all in!  Good luck and enjoy your new blogging adventure.