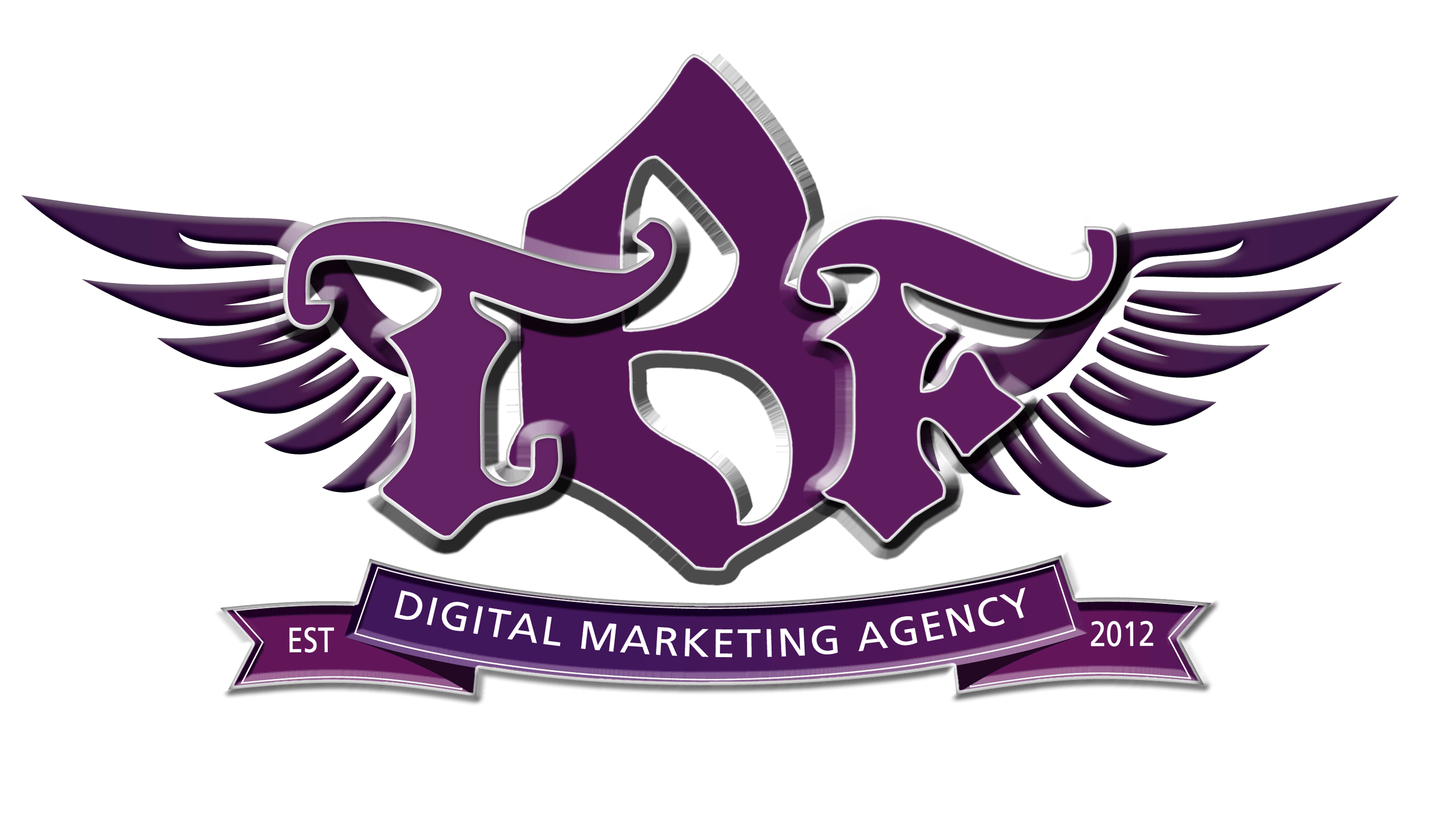 The Future of E-commerce is Augmented Reality
It was very clear at day 1 of the Web Summit that the future of E-commerce is Augmented Reality (AR).  AR was a definite theme running through the digital conference, from the main stage and at other smaller stages including the Creatiff stage.  Indeed the organisers seem to have totally misread the yearning for knowledge about digital content and creation having made the Creatiff stage a fraction of the size required.  At one stage they had to issue a statement saying the stage was full.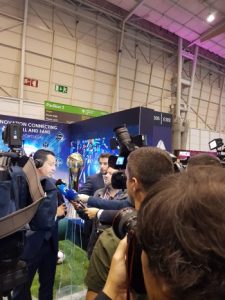 .
Everyone who works in a digital marketing agency was on tender hooks for the next speaker.  There was kneeling room only for the presentation by Blipper CEO Ambarish Mitra.  Passionate about his product, he led us through the future of e-commerce by demonstrating his VR glasses.  He started by showing the bear stage and the audience and followed up by loading a fully stocked retail store.  This Augmented Reality (AR) software allowed the user to move around the shop, pick up items, move them around 360 degrees, hang them back up and compare them with other shoppers.  This also has massive potential for the design market, allowing retail investors to stand in their shop and see how the space reacts in UX terms, without having invested in a brick.
Over on the main stage, Brenda Freeman of Magic Leap spoke about her VR product which is moving more towards MR.  Her software is all about connecting humans around the world and the company already has some serious community members.    One of whom proposed to his girlfriend whilst wearing the glasses. He had his whole family involved via the glasses. These new technological advances open up reams of possibilities in terms of the user experience and human advancement.
Young Sohn, CEO of Samsung Electronics rocked up next – also talking about the company's latest investments in VR.  Their focus is on the betterment of life for humans (currently a major factor for Silicon Valley investment). He demonstrated lots of toys including a watch which tracked exactly how well a human was doing physically.  Interestingly this has now moved on to tracking mental wellness of the human.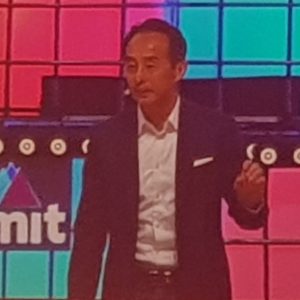 The new area of mental well being is fast turning into a multi-billion dollar industry with Apps such as Calm becoming incredibly popular.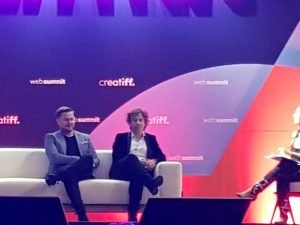 The founders of this App had spoken earlier in the day – on the Creatiff stage – about the importance of well being and developing an App that tackles same.  Their 'stop for 30 seconds' campaign received millions of hits and went viral in an ever busy world – great news for psychologists.
Other things of note today included a great talk by Santiago Lyon.  In a previous life, he was a war correspondent in the form of war photography.  He eventually found it too much and talked about life moving from war zones to studying at Harvard and eventually ending up head honcho at Adobe.  Amazing stuff.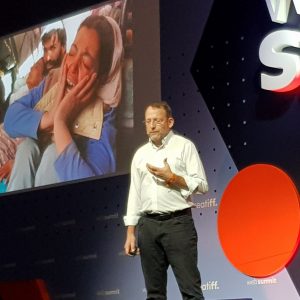 So far the man of the whole event has been Sir Tim Berners Lee (inventor of the Internet) who spoke last night about his new project Web Foundation.  He is re-building the internet as a safer, better version without companies like Facebook and Google tracking our every move and selling our data. If it sounds like Utopia, he wants you to help.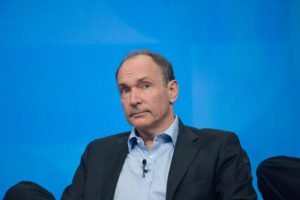 "We need a new Contract #ForTheWeb, with clear and tough responsibilities for those who have the power to make it better. I hope more people will join us to build the web we want."  The initiative has already secured backing from over 50 organisations, including the French government, civil society organisations such as Access Now, Internet Sans Frontières, Project Isizwe, NewNow, and the Digital Empowerment Foundation, as well as companies including Google, AnchorFree, Facebook and Cloudflare.  Sir Tim went on to say "The distributed power of the web has shifted to lay in the hands of just a few, online abuse is on the rise, and the content we see is increasingly susceptible to manipulation."
We at TBF have signed the contract.  If you'd like to get involved, you can sign the contract and get involved over at https://fortheweb.webfoundation.org/
Finally, another talk of huge interest was by the world famous wrestling organization WWE.  Their CEO Stephanie MacMahon was talking about making the brand more women-friendly and focused.  She has increased the size of the business brand and value through the promotion of lady wrestlers.
Interestingly, her father (the founder of WWE) was instrumental in making women more of a focus.  They are trained in the same manner as a man in all aspects. When building a character (the franchise is famous for the likes of Hulk Hogan, the Undertaker etc.)  they first decide which team member is best suited. She regaled how all members are worked extremely hard, almost to breaking point. From that point, they then find the ones who want to quit and the ones who can succeed and support their other team members.  A lot like an entrepreneur then!