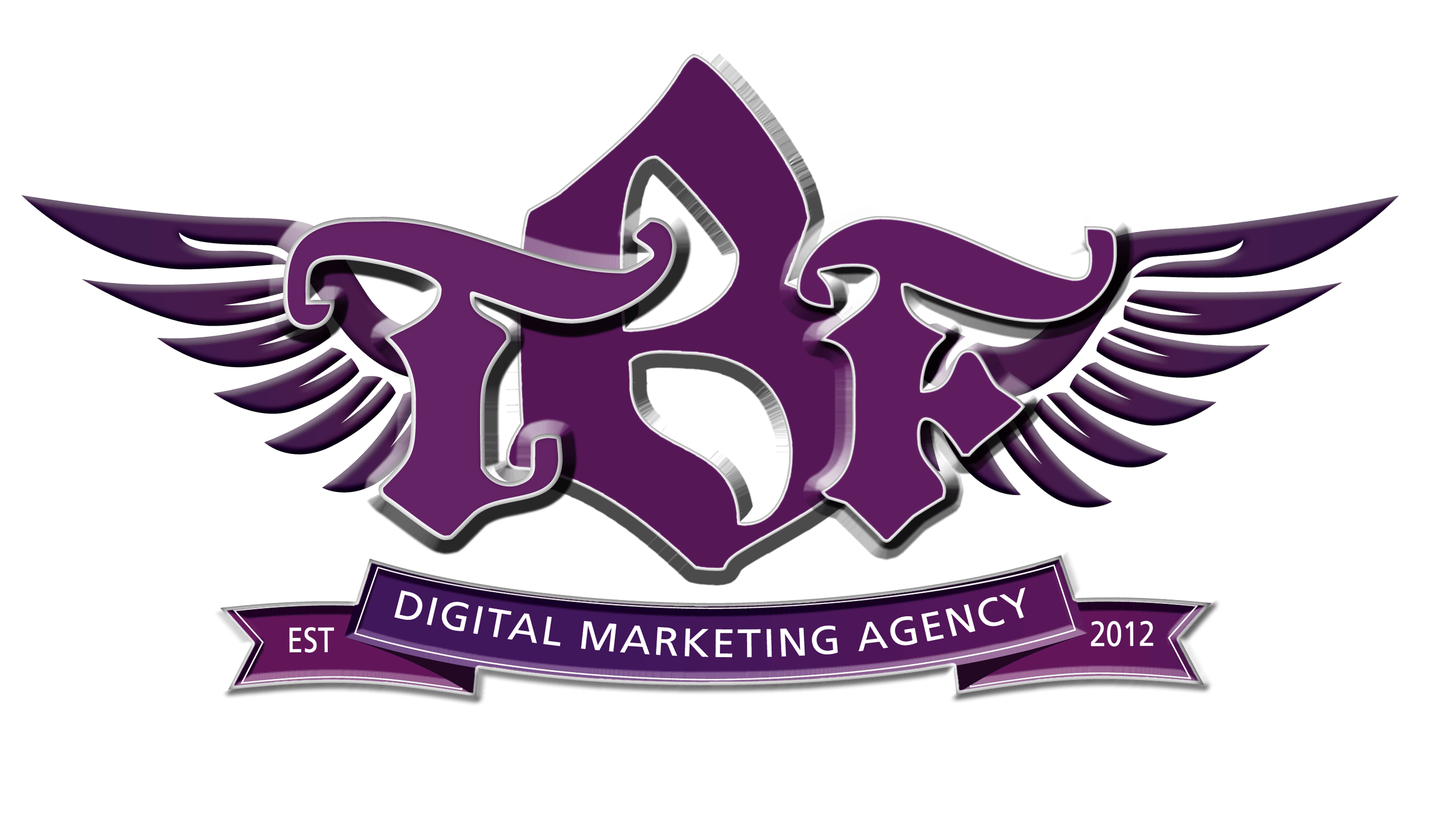 We offer a wide range of strategic business and digital marketing mentoring and consultancy services.  We research, report and advise in the Digital Marketing space for Micro, SME and Corporate Business. We also develop strategies for schools and run in service days for teachers.  We're passionate about creating, refining and optimising digital marketing media for our valued clients through utilising new technologies.
We future proof your Business with our Digital Marketing Strategies customised for you, cutting edge training and our insider knowledge in Social Media, Web Optimisation, Email, Advertising (including programmatic) and SEO marketing.  We offer a supportive consultancy and mentoring service.  You may be able to avail of our services via the LEO's (Local Enterprise Boards) or via funding from the Digital Marketing Trading Voucher scheme.
Clients include Government Agencies, Corporations and private business of all sizes. We also design and deliver strategically designed training programmes for universities and schools including the DCU Ryan Academy for Entrepreneurs and VTOS. If you are school that needs to stand out or if you are a Business going for growth, you need to choose a business model, develop a value proposition, develop a brand, get retail ready and head to market, Contact us today!
'We just launched our new web site for Eurobase Electronics and couldn't be happier with the way it turned out. Aisling and the team at TBF made sure we were designing a site that looks and works amazing and show cases our company very well. They took the time to listen to us about our business and our goals for the web site and their 'can do' 'easy to deal' with attitude made them the perfect partner for us. Even post-launch TBF has continued to be helpful and supportive making it an easy and enjoyable experience working with them. I'd so glad we chose the team at TBF to work with and I look forward to future collaborations with them.'
Julie Colclough
At the Local Enterprise Office Wicklow we engage Aisling Hurley as a mentor for our high potential client companies. I am always amazed by the depth of technical detail she can give clients, and the specific and relevant recommendations she makes, which are of such practical use to our busy SME clients. She gets very involved with the business needs, tracks the business plan, finds the gaps, identifies a strategy and helps the company put it into action with suggested tactics.  She generously shares her own experience, academic research and off line international business network.  This has proved invaluable in helping our clients' businesses to progress.
Louise Fleming
"We recently launched our new website and got fantastic feedback having gone through 2 previously ineffective ones. We approached The Business Fairy to develop a website to match our App. We were very nervous but the team at The Business Fairy put in a tremendous effort to ensure our new site looked amazing, was in keeping with our brand, is user-friendly and optimized. We are also delighted with the back-end technology which makes it very easy for our team to update.
If anybody is looking to create a website look no further, The Business Fairy, they gave us a really efficient professional service which we're very happy with.
Ciaran Flynn
I'm delighted with the website The Business Fairy digital marketing agency developed for my new online educational venture.  The website and e-learning system exceeded my (high) expectations.  Very pleased.
Kathleen Kinsella M.B.A. BSc.
Tipperary Tourism recently contracted TSBF to manage our social media accounts, email marketing campaigns and content creation. We also asked them to research and prepare a strategic Digital Marketing Plan targeting our national and international markets.  The Business Fairy Team has been very easy to work with, they have produced an excellent, well researched, targeted, digital marketing plan for the company, always deal with any queries or requests promptly and with the utmost professionalism.  Their customer service levels are exceptional.  
Marie Phelan
The Business Fairy is an outstanding digital marketing trainer! We have used Aisling's company a number of times and she never disappoints. What we think sets Aisling apart is not only her fantastic skills but the amount of work she does in advance. Aisling always makes a point of knowing her audience, their business, their interests – this makes each session unique and bespoke. In the constantly changing world of social media, Aisling is ahead of the curve with trends, new platforms and what can work for your business. Our businesses loved her. Highly recommended! Look no further.
Terry O'Brien
The Business Fairy, Aisling Hurley, completed a comprehensive Craft business development programme for Waterford City Enterprise Board entitled Made In Waterford.
Using her vast experience Aisling quickly gathered a team of crafts people located across Waterford and through individual meetings, workshops and customised training sessions developed a group of skilled crafters to promote the Made in Waterford Brand. Aisling has superior interpersonal skills that allow her to guide and strategically develop a group of individuals to deliver on product, ensuring quality and consistency are premium values and finished the 6 months programme with a showcase event at the RDS.  The Made In Waterford programme has been hugely beneficial to the individuals involved and also contributed to the well being of the craft industry in Waterford.
The business development programme Aisling has developed is highly recommended as it not only developed craft skills, product development and operational skills, but allows participating crafters to analyse their own situation including financial and marketing skills, product presentation and market identification. Highly recommended.
John Nunn
Niamh at The Business Fairy did a fantastic job developing a brand for my consultancy business. In an obscure specialism like hydrogeology I thought it might be difficult to get across a feel for the nature of the business, but that was not the case. Niamh quickly appreciated and developed my initial ideas to come up with a superb brand for the company. The process was very collaborative and Niamh listened to my input all the way through. I am extremely happy with the finished brand and would recommend TSBF to do the job for any business.
Peter Conroy
Working with Aisling and The Business Fairy was a real inspiration to me. They were so professional, knowledgable. and extremely willing to listen, support and assist with my ideas and plans for my website. Aisling's SEO experience, knowledge transfer and training style was hugely empowering for me. My sessions with her were relaxed and at a level that was appropriate to my knowledge and understanding. I left each consultancy session with a new confidence and sufficient guidelines  to maintain my website in order to obtain optimum value from search engines. I have never experienced this style and level of training before. Previous experiences have left me feeling totally inadequate, overwhelmed and very confused in the above areas.  As a visual artist, search optimisation, computer code etc is a foreign language to me, however Aisling gently bridged the gaps and empowering me with the tools and knowledge I need to know.     
I would highly recommend The Business Fairy team for any digital marketing advice and training. Aisling is also a creative thinker and entrepreneur - and creative thinking is a vital component when working with artists and other creatives. I have effortlessly climbed a huge mountain as a result of my relationship and time spent with Aisling.
Vera McEvoy
We engaged TSBF to create a brand design and logo for our new music and cultural festival, Nenagh Castlefest. Within a week the job was done. We're delighted with the outcome, they provide great value for money and are a great company to deal with.
Tom Boland
Niamh designed a book for a school celebrating over 50 years of education. Niamh was a pleasure to work with, very professional and great patience. Would highly recommend this company to anyone.
Josephine Hourigan
Aisling's support and direction in our (SEO) Search Engine Optimisation Strategy have been invaluable to us - as food producers selling to national and international markets - here at Blast & Wilde.  She and her team are always a pleasure to work with. We have no hesitation in recommending her company's expertise and skill set in digital marketing. Bernie & Graham Canning, Blast and Wilde.
Bernie & Graham Canning
Attended a Digital Marketing workshop for food producers with The Business Fairy today. Delighted to hear we are doing a good job on our social media. It was very interesting. Aisling had clearly researched the background of our food producing business (and industry) and did a fantastic job of delivering great ways to maximise our business through different social media platforms and digital marketing techniques.
Pete Randall
Firstly introduced to the services of The Business Fairy through her delivery of a Local Enterprise offices programme for Social Media, and through the recommendation of a past client, I was immediately impressed by her depth of knowledge, experience and obvious passion for her work. Aisling is a wonderful person to interact with, thoroughly professional and an excellent presenter and teacher in the ever developing and changing field of social media and SEO. Subsequently I have found her mentoring insight and guidance extremely useful and applicable within our business development, and I would thoroughly recommend the services of The Business Fairy to any organisation or business in need of training, upskilling or indeed needing a fresh outside perspective in the area of social media management as well as SEO.
Dr. Olivia Veale
Just finished some mentoring sessions with Aisling. We are a small business trying to find our way in the marketing, branding & social media world to optimize our business opportunities. She was so encouraging every step of the way in so many ways. Over the course of our sessions we have definitely been inspired hugely to develop our business further & her enthusiasm & belief in our business has us bringing our brand to our first major international fair – The Country Living Christmas Fairs at the BDC Islington, London next month & the SSEC Glasgow, UK. We can't recommend her highly enough.
Susie and Clare
This course was really excellent. A very hands-on, practical workshop covering a wide variety of social media marketing and optimisation for public relations. Learning in a relaxed fun environment was a great experience and I have certainly taken a lot of new information back to the Purcell Masterson team.
Mary Tallent
Aisling Hurley from The Business Fairy presented a fantastic most interesting SEO course in a most charming way for us over the last 6 weeks. Truly inspirational & motivating!. Gave us lots of great ideas!. Best  wishes for the future.
Barbara Russell
I signed up for The Business Fairy SEO (Search Engine Optimisation) and Social Media Optimisation workshops, it was the best business decision I made. Aisling, the owner, was clear and concise and explained everything in great detail and I learned a lot from her. It was enjoyable and I would have no problem in recommending TSBF courses to whoever wants to learn how to find their way around the various forms of Social Media, digital marketing, and the best form of SEO (Search Engine Optimisation) on the web. Thanks so much to The Business Fairy.
Chellie
Aisling is a credit to her profession. She is creative, inspiring and above all incredibly patient. She has a way of transforming ideas into reality. I  have worked in the film and media industry for years and was blown away with how simple she made putting ideas together to create a brand identity, my website and ensuring it was optimised for search (an area small business owners like me know nothing about) I am delighted and truly grateful for what she has produced. 
Colette Jackson
Aisling recently conducted a thorough and enlightening review of our website and our digital marketing strategy. We are salespeople, not techies. Our core business is ambassadorial selling for our clients, in Irish and international markets, projects including Inter Trade Ireland. The issues were around Search Engine Optimisation, content and visual attractiveness. We needed to project our value proposition to the marketplace as effectively as possible. Aisling was able to take the theory and apply it practically, and more importantly, to explain to us (and our clients) the benefits of each tactic. We were extremely impressed by Aisling's ability to quickly learn our business, understand the strategic issues and develop cost - effective solutions for SalesPlus. Look no further for your Digital Marketing consultant or training company. She advises the advisors!
Michael McElroy
We hired the agency to help with our SEO.  We wanted to stand out in the medical recruitment field.  TBF researched, analysed and created campaigns for us, the results of which were super.  We signed 3 of our top 5 targeted clients, increased our take-in of high-quality candidates and clients.  We also got them to train our team.  Identifying a trainer who can come into your company and tailor deliver a program on SEO specifically for your business is no easy task. 'Off the shelf' pre-set courses just gave our team awareness of what they already were working with but no ability to apply or test what was valid for our company. The Business Fairy Digital Marketing Agency was the solution to our digital SEO training requirement. Aisling and her team undertook pre-course information gathering, made clear requests of our team to undertake before the training and during the training used our live accounts to show the practical application of the tools we were not using to full event in our Google Analytics account. I would recommend Aisling and The Business Fairy  team to any company or SME who is looking for intelligent, focused, practical and effective SEO services and training.
Cora Barnes
The key thing we found about the Business Fairy was how easy they were to deal with.  We wanted a brand logo that captured what we do and they "got it" immediately. The drafts that came back were all great and it was difficult to choose between them. Our logo is now perfect for what we do.  The Business Fairy delivered a top quality service and really quickly. We couldn't recommend them more highly. 
Padraig Culbert
I am a very new company with not much knowledge on social media platforms or website workings in areas of optimisation, SEO, plugins and website design in general. But after having one to one mentoring and support from Aisling - The Business Fairy I am delighted with the knowledge, advice, and support she has given and I feel a lot more confident and knowledgeable in these areas. I would definitely recommend The Business Fairy to anyone struggling with website, social media platforms or need guidance in these areas. If you want it done right you definitely need to go to The Business Fairy. Aisling is such a pleasure to work with and super knowledgeable in this area. Thank you for all your help.
Anna Dobson
I was introduced to Aisling Director of the business fairy digital marketing company through Mary Ryan from the local Enterprise board, to be honest, I went half-heartedly because myself and social media are not the best of friends but after a few hours with Aisling, we became a lot closer.  Within half an hour Aisling totally blew me away with her professionalism, knowledge, experience, excellent talent of communication and very simple but extremely efficient and effective method of teaching.  Aislings knowledge of social media was an experience not to be missed she turned my Facebook page of #newlawnrepairs from a frog to a Prince in a few hours.  I would 
???? percent recommend Aisling and all her team from the fairy digital business marketing team.  10 out of 10 from me super company and Aisling is a super director, but what I really saw in Aisling was her absolute love for what she does it's not a job to Aisling it's a passion which she is totally absorbed in.
Conor Leenane
Aisling and Niamh were a pleasure to work with and are real experts in their area. We found them to be efficient, helpful, and extremely patient from the start of the project in creating our branding to the finish in creating a e-commerce website and packaging that looked professional and ready for market. They are very down to earth so they are easy to deal with and approachable, but they are also passionate about their work and really involve themselves in their projects. They are professionals and we wouldn't hesitate in recommending them to anyone.
Mary & Ger Regan
A huge thanks to TSBF Team for creating a branded professional website, and printed keepsake books, to showcase our organisation, which is viewed all over the world. We needed our website updated last year. We had announced that The American Secretary of State Mr John Kerry would be coming to Tipperary to receive his International Peace Award.  With such a high profile individual we knew that people all around the world would be interested in reading all about it on our website.  So the company we chose was crucial. We knew after speaking to TSBF that we had picked the right team for the job. Their customer service and diplomacy excels.  We look forward to a continued relationship.
Joe Quinn
The time had come to grow our business and we knew developing our brand, website, SEO and social media was the way to go. Aisling, Niamh and the team at the business fairy were enthusiastic, competent and efficient in helping us achieve these goals and had us up and running in no time.  I would highly recommend them and have no doubt we will be using them again in the not too distant future.
Dr. Maeve Martin MSc. B.A. M.A.
A massive thank you is needed to Aisling! Had 3 great sessions covering all areas from Social Media to SEO and much much more! Aisling is extremely knowlegeable and helpful and we are already seeing the benefits! Thanks so much Aisling!!
Fergal O'Neill
Amazing feedback on the digital marketing educational programme you designed and delivered for us here. The students were really delighted with all that you taught them from the digital marketing sphere. I want to mention your passion for your subject and the way it was so excellently delivered. Looking forward to having you back.
Aidan Troute
Getting Aisling's Advice and guidance was the best business decision I have ever made! She is professional, passionate and an expert in her field The digital marketing strategy and mentoring she has given me has been invaluable!! I have seen massive growth in my my business in a short amount of time!! I can't recommend her highly enough !! RTE found me because of her SEO and digital marketing advice. I am now the DIY/Upcyling expert presenter on RTE's Today Show with Daithi & Maura and by business is flying.
Joanne Condon
I was delighted with the quality of the presentations at the 'digital marketing showcase' yesterday and with what you achieved in bringing these student entrepreneurs from a standing start to remarkable level of digital marketing competency in just four lecture sessions. I am sure that this knowledge will be a huge benefit when these people seek to re-enter employment or start their own businesses. Thank you.
B. Martin
The training we received from TSBF overcame several problems for me, including issues such as accessing cost effective (or free) software to teach students, industry relevant etc.  This will ensure continuity of delivery for my students and a significant saving in cost to the ETB as thanks to TSBF's research, I can access the interface I require without paying for it.  We were told how to take advantage of the software without comprising copyright. On this point alone, the inservice training was worth it.
However, that is not all.  Aisling Hurley provided some of the most relevant and pertinent information regarding website content and search engine optimisation that will help me train and prepare my students in a way that should make them invaluable to any employer. This type of information can only be accessed from individuals who are working with business, corporate and government bodies and it is that breadth of experience that we find invaluable. As teachers, we can figure out how software works, but it is the application of that knowledge that is greatly enriched by external trainers who have the experience that we cannot acquire internally.  It was a pleasure to participate in such a professionally delivered course.
Marie Conneely
The Business Fairy is like the light in a very dark tunnel. She gave me the right direction and an incredible amount of new marketing and product ideas for my design and craft business. Thank you to The Business Fairy for your help. Highly recommended.
Isabella Stepkowa
This fairy punches like a GIANT. Highly recommend to any business looking for Digital Marketing and branding advice. Exceptional.
Chef Paul Smith
Aisling is an excellent asset to any small business like mine. She understands small business and provides excellent value for money on website, SEO and social media. She shares fantastic cutting edge tips and is bursting with ideas on how to grow your business. Highly recommended
Karen Coughlan
We recently had branded calendars designed and made with these girls and I have to say they were A1 to deal with. Helpful, prompt and professional. Thanks for a fab job with our fundraiser.
Mairead Leahy Vet
Many thanks to Aisling for helping me set up my branded business Facebook page. She is a great tutor, so patient and really knows how to get your business noticed. I learnt so many hints and tips to aid all my social media marketing campaigns from her. I highly recommend her service for all business digital needs.
Deborah Byrne Psychology Services
Deborah Byrne MSc.
Went to Aisling Hurley for advice on a craft business development and digital marketing strategy. Being a small design and craft business I did not know what to expect, but she made it all so easy. She helped us with our on-line branding, market research and SEO. With Aisling's help we are actually getting sales now through our website. Would highly recommend The Business Fairy for business development and digital marketing help for any business.
Robert & Mary O'Connor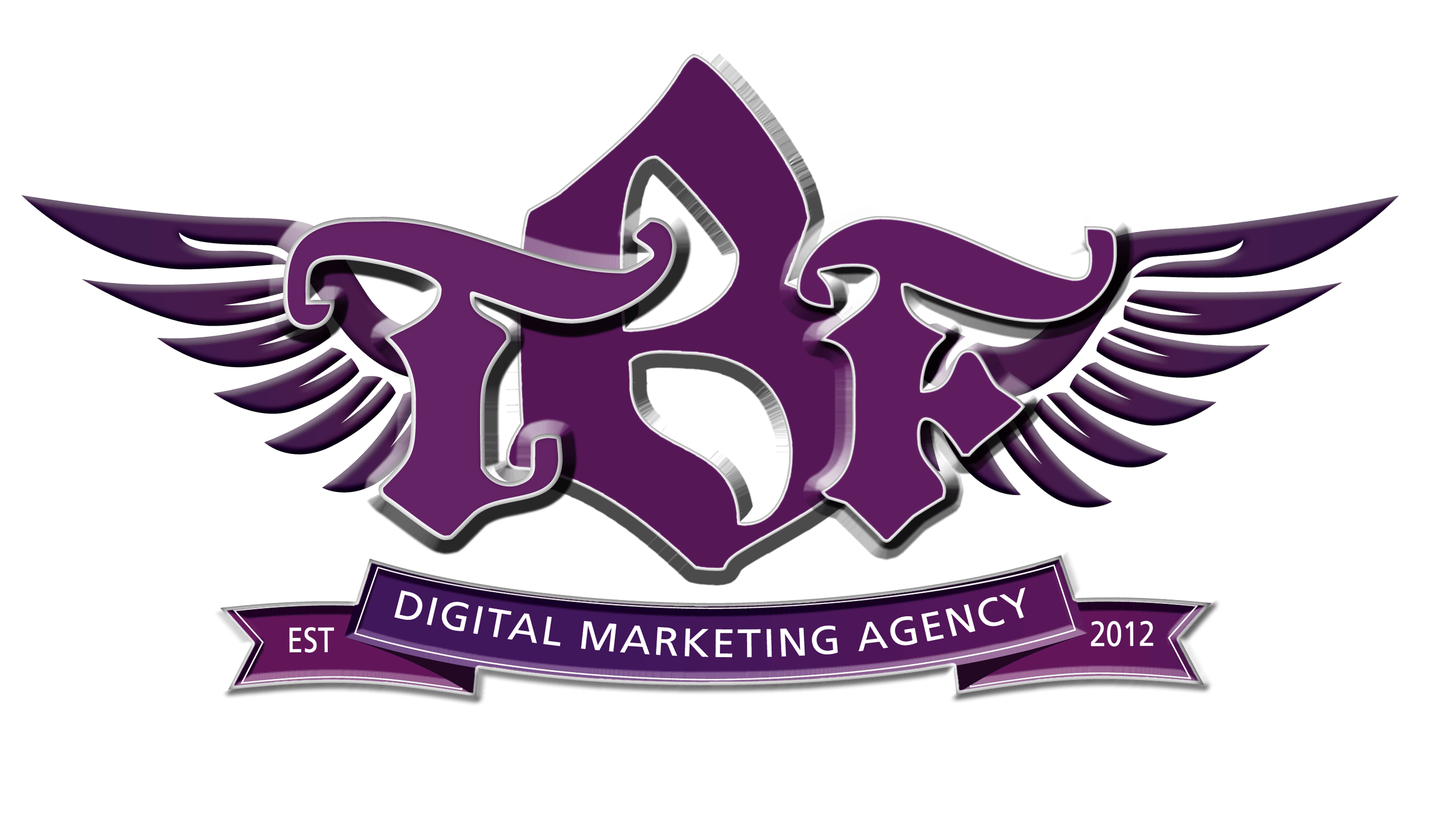 #digitalmarketing #scientist  #business #consultants  #training #motiongraphics #webdesign #branding #STEM #SEO #socialmedia #animated #video #videoshorts #coder #dataanalysis #femaleentrepreneur #WebSummit #STEAM #givepeaceachance
The Business Fairy Digital Marketing Agency Ltd.,
Tullaghan,
Ballybrittas,
Co. Laois,
R32 H9F2,
IRELAND
+353 (0) 57 8509040
info@thebusinessfairy.ie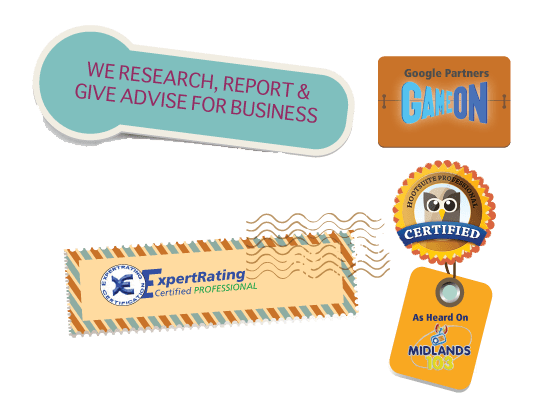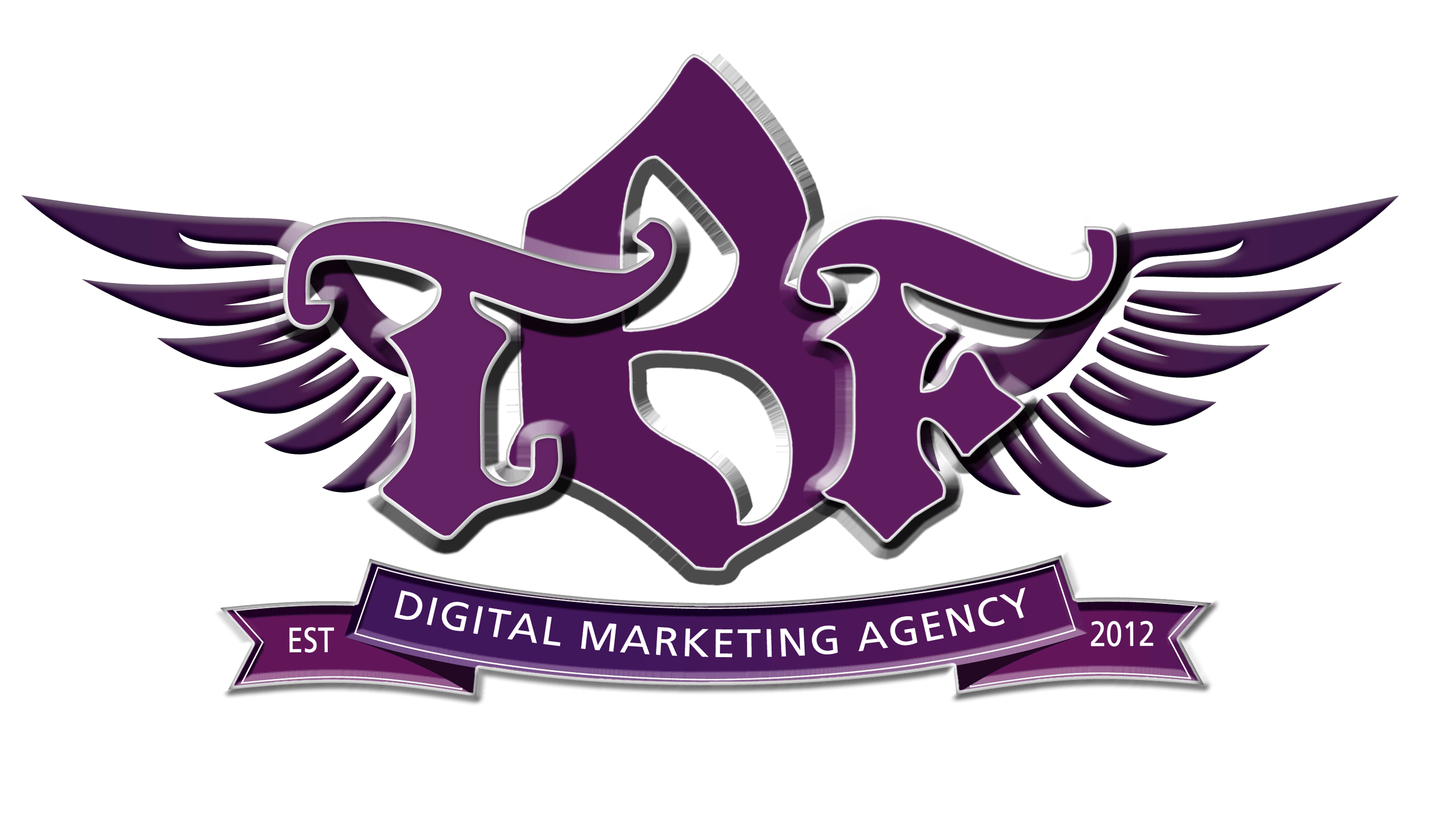 #digitalmarketing #scientist  #business #consultants  #training #motiongraphics #webdesign #branding #STEM #SEO #socialmedia #animated #video #videoshorts #coder #dataanalysis #femaleentrepreneur #WebSummit #STEAM #givepeaceachance
The Business Fairy Ltd.
Ballybrittas,,
Co. Laois,
Ireland
The Business Fairy Ltd.
Ballybrittas
Co. Laois, Ireland