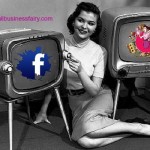 Facebook has announced it is rolling out four new upgrades to improve the buying, planning and measurement capabilities of its advertising suite, particularly for TV advertisers. The first development is really innovative. The social media giant is introducing Target Rating Points (TRP) buying as a metric for advertisers to plan, purchase and measure video ads on the platform. This means that marketers can now plan a campaign across Facebook and TV with a total TRP target. They can also buy a share of the TRP's with Facebook.

This is great news for digital marketing professionals as this will allow more data for measuring impact via Nielsens Digital Ad Ratings measurement system. Their system can verifty Facebook's in target TRP delivery. Not only that, Nielsens Total Ad Rating system can verify the TRP delivery for both Facebook and TV combined. According to research carried out by Nielsen (having studied 42 US campaigns) versus TV on its own, there is a 19% increase in targeted reach when both TV and Facebook ads were combined. This is a massive increase in reach. Interestingly, when millennials were the target segment, this figured increased to 37%.

3 other developments are also on the cards for Facebook. The company is teaming up with Millward Brown Digital to enable advertisers to conduct mobile polling in campaigns that use facebook and instagram. With the massive growth in mobile, this is a welcome development. They are also making a brand optimisation tool available to help advertisers find targeted audiences that will most likely recall their ads. The final development is the most exciting of all, video, in the format of Facebooks carousel ad, will be available for the first time. This will allow businesses to tell stories and push their brand. (Read more about the importance of story telling in social media here).