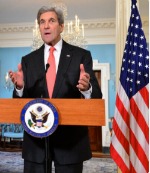 As we mentioned in a previous article, we were very humbled to have been chosen to work on the website and souvenir article for the upcoming award ceremony for Secretary John Kerry. Secretary of State Kerry is being awarded the world famous International Tipperary Peace Award. Mr. Kerry is an American diplomat and Democratic Party politician who is the 68th and current United States Secretary of State. He previously served in the United States Senate, where he chaired the Senate Committee on Foreign Relations.  He is being awarded for his continued work to garner peace in Syria.
Other awards he has received include the Purple Heart, Silver Star and Bronze Star medal. Due to the initial peace deal being broken, the event had to be postponed until slightly later than planned. We are now delighted to report that the award will be presented to Secretary Kerry in the middle of November. Such is the regard for the award, the event is being covered by CNN as well as other international news stations.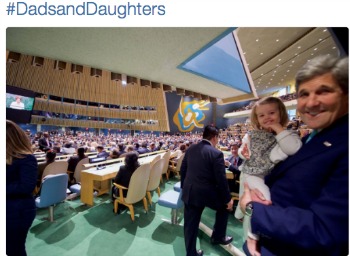 At the age of 73, in the hunt for peace, he continues to cope with a punishing schedule, traveling around the world. His twitter stream reads like a fascinating diary. Yesterday he tweeted from London, where he was discussing with partner nations new proposals for achieving the cessation of hostilities, that "there is no military solution in Syria".
There is no military solution in Syria. In London today, explored with partner nations new proposals for achieving cessation of hostilities. pic.twitter.com/wOnjaxUEgy

— John Kerry (@JohnKerry) October 16, 2016
Not only has Secretary Kerry devoted his life to peace, he also has an extremely strong record on climate change (something we are very committed to ourselves). On the 13th of October he tweeted from Kigali from the Meeting of Parties to the Montreal Protocol, "need to phase down HFC's – potent greenhouse gasses that drive #climatechange". On the 10th of October he tweeted from Standford University about the application of technology to alleviate some of the worlds toughest problems. The list of nations visited, and engaged with, for the good of mankind is endless.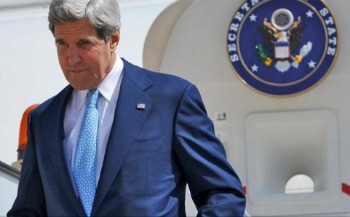 We are so looking forward to meeting the man in person and watching as he receives this well deserved award.
We will update you with more news as the event draws nearer. In the meantime, you can follow Secretary Kerry's Twitter diary on @JohnKerry.