If you are considering applying for the Digital Trading Voucher scheme, you will be interested to hear how those early adapters got on.   We have helped all sorts of businesses get online through the Digital Trading Voucher scheme, from crafters to psychologists!  The results have been great for our clients and a recent national survey reports that those small businesses who adopted the trading online for their business are now seeing big results.  Over 800 businesses, who used the Trading Online Voucher grant (up to €2,500) to improve their website, took part.  The survey results reported the following:
National Results from early adopters of the Digital Trading Online Voucher
Sales increased by an average of 21%.  
84% saw an increase in customer enquiries.
73% said new business was additional and did not displace existing sales.
most expected to recruit on average 1.4 more employees
3 out of 5 began to export
89% said the trading online component of their business will become more important within the next six months.
Eligibility & Criteria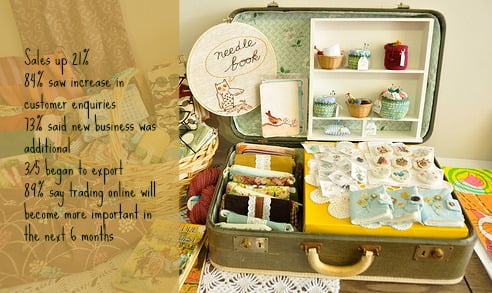 If your business has been trading for at least 12 months and has less than 10 employees, then it could be eligible for Trading Online Voucher from your Local Enterprise Office. The Voucher is a grant worth up to €2,500, (or 50% of eligible spend). It can be used to improve your existing website in order to drive sales and / or sell online. The Local Enterprise Office in Wicklow has approved over 200 funding applications since the scheme started in late 2014.
However, before you can apply you will need to attend one of the Trading Online Seminars. LEO Wicklow are hosting their next seminar on Friday the 8th September, in Wicklow County Campus, Rathnew. It will take place from 9.30am until 1.30pm and the attendance is free. Wexford LEO are also hosting a seminar on Wednesday the 20th of September, in their offices located at Wexford County Council offices, Carricklawn, Wexford. It takes place from 1.30pm until 5.30pm. To find out about Digital Trading seminars being hosted by other LEO's, please contact your local office.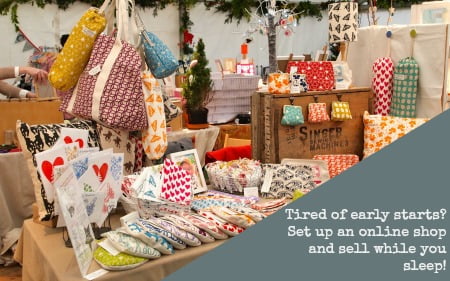 The purpose of the seminar is to help participants to determine the best approach to establish and increase their online presence, as well as providing top tips on how to apply and be successful.
Can you afford not to apply?  The Online Trading Voucher can be used for the development or upgrade of an e-commerce website, i.e. online payments or booking systems, IT training, SEO, videos, photographs as well as many other uses.
You can Trading-Online-Voucher-Application-Form here.
More seminars are scheduled throughout the year as this scheme will run throughout 2017. However, the next deadline for applications for a Trading Online Voucher is;
Thursday 28th September so start preparing now!