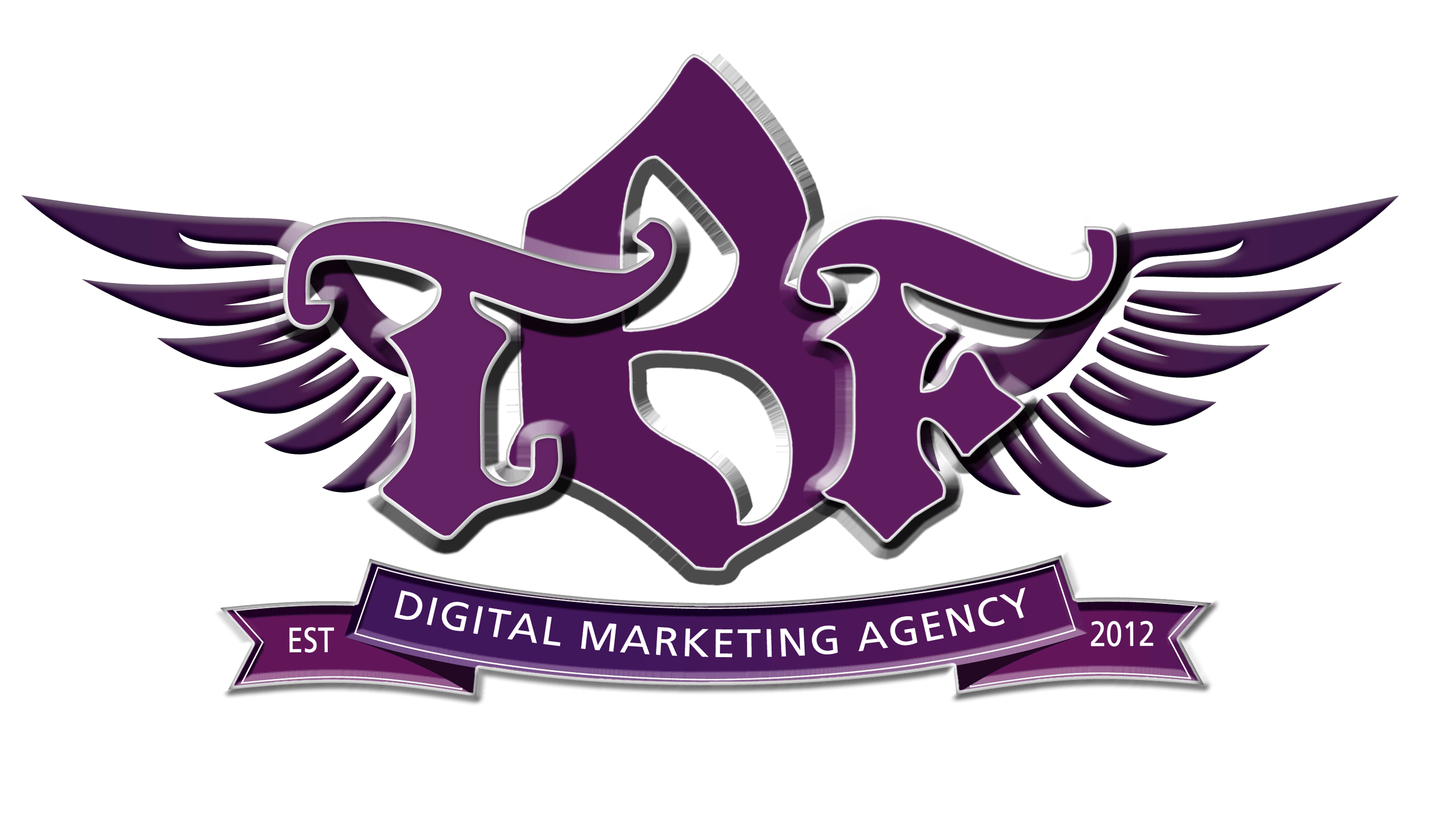 A Local's Guide On What To Do At Electric Picnic
Not sure what do do at Electric Picnic 2018? Here is a local's guide on things to do at Electric Picnic, to ensure you get the most out of your weekend.
Tickets are all sold out, line up has been announced and festival goers are starting to prepare for Electric Picnic 2018. If you are an experienced festival go-er no doubt you know the ins and outs of what to expect over the weekend. But to the newbies of the festival world, we here at Team TBF as locals have put together a guide on things to do at Electric Picnic.
Fine Dining at a Festival Camping Weekend
Festival goers attending Electric Picnic are probably thinking they will live on fast food such as burgers, chips, pizzas and hot dogs- but at Electric Picnic there is many food experience for indulge in. Over in Mindfield you will find Theatre of Food where food lovers are recommended to go, get some food inspirations as well as tastings ( some tasty meals to recreate, when your fully recover after the weekend).
But if you fancy something a bit more fancy, and would like to support two charities (Temple Street Children's Hospital and Pieta House) while you're at it, then why not dress up for this Black Tie event of a five course dining experience? With the finest ingredients, a mouth-watering menu has been created for festival goers to enjoy.  Tickets for this event needs to be pre booked and cost €120, Tickets are available here.
Gaeltacht Campsite
Electric Picnic has announced that for the first time ever they will have their own Gaeltacht campsite. The area is set to hold 200 people who wish to speak in their native language. On the Gaeltacht campsite there will also be an Irish cafe to order food and drinks from as Gaeilge. This has been organised as part of Bliain na Gaeilge 2018.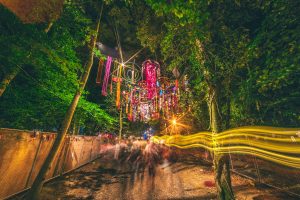 BBQ Firepit
When you think of camping what comes to mind food wise? BBQ!!! Well if you are fond of some barbeque food, why not take a meal off from the chipper van and try some pork ribs known for falling off the bone after been slowly cooked for hours? Get yourself over to The Firepit where you will find a World Champion pitmaster!
The Lake
So far the weather for Electric Picnic is set to be cloudy but warm/humid, so why not take a refreshing dip in the manmade lake and take in some of the local surroundings? There will be changing rooms, and lifeguards on duty! Check out more here.  
GreenCrafts Village
Looking or learning how to create some amazing items? If so, then take a visit to GreenCraft Village, located near the main stage to view some amazing items and even maybe learn a craft! From woodwork, jewellery, ceramics to cosmetics- you are bound to find something you like.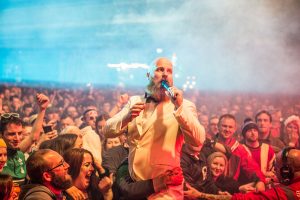 Pink Pamper
Do you need a little bit of a pamper pick up? If so head over to the Jimi Hendrix campsite where near the showers you can glam yourself up. There is a salon there for for all your hair and beauty needs. There will be a number of stylists available to look after you, or you can also opt for the "do it yourself" where there be a number of hair dryers and GHD's to rent. With affordable prices you be set to get straight back to enjoying your weekend. If you don't fancy waiting in queue over there you can pre book at the salon in advance.
For more tips on what to do at Electric Picnic you can download their app now from Apple app store and Google Play Stores. Don't forget to take a look at our guide on what to pack! If you are looking for a mobile journalist to cover your event at Electric Picnic, The Business Fairy will have journalists on the ground. Email [email protected] for more information.