As 9 of our clients are exhibiting at Showcase 2013, now seems like the perfect time to share some of the tips we have given them, with you.  These are by no means exhaustive so if you'd like information on other areas, please leave a note and we'd be delighted to write a blog to address that issue for you.  In the meantime little fairies…….
STAND SETUP
Establish a one stop meeting location for your team before you enter the building.  An example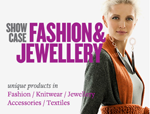 might be 
9am on Saturday morning at the ENTRANCE to the RDS BUILDING!  
 This means there will be no stragglers and you can all go together then to get the exhibitors badges and paperwork you will need for the duration of the show.  It's best to get into the RDS (or exhibition area) early so that you all have parking as near to the loading bays as possible.  They only give a limited time for stand setup and hall access.  It will be pandemonium but this is normal for a trade show setup so don't worry about that aspect, stay zen like!!  Jewellers watch your jewellery as things go missing during stand setup and take down.  Wear jeans or something you don't mind getting dusty as it will get dirty.  Bring polish etc and cloth, whatever you need to make your product look good as there won't be any there and the nearest shop from the RDS is miles away.
SALES REHERSAL
Use the time on setup day to do practice your sales speech.  Ensure you are all word perfect for the buyers.  If you are sharing a stand, such as a County Enterprise Board stand, all of you make sure you write up a paragraph about your products, so that when you are not on the stand, others can sell on your behalf.  If you are doing a stand rotation and a serious buyer comes onto the stand, those on the stand should have your mobile so they can phone you.
INTERVIEWS
If you should be approached by any of the media (I have often been at trade shows) don't get caught on the hop.  For every interview you do you need to have just 3 main points that you want to get across within that 5 minute interview as the rest will get lost.  Make a list of the 3 most important things you want to say about your product and memorise them.  Whatever you are asked you can then steer the interview to those 3 main points (this is why politicians sound like they are talking in circles as they have been media trained to this method).  Be upbeat and happy, journalists love that.
EXHIBITION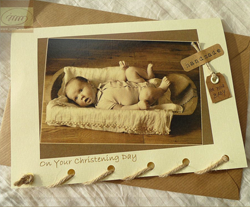 Don't forget your marketing material, use the prepared small business fairy guide sheets and notes  to ensure you don't forget anything.  Load up the car by 5pm on the night before show setup, so that you can relax and just travel on the morning of setup.  If you do this you won't forget anything.  Remember to bring with you an A4 sized plastic wallet with fastener.  These are very useful to put your buyer information and business cards into.  You will forget who you spoke to so this is a vital tool.  Make a couple of notes after you speak to each buyer so that you don't forget.  By the time you get to the final day, you will be lucky if you remember any of them as you will see so many people.  Make sure you WRITE your name onto your folder so there can be no confusion (especially if you are sharing a County Enterprise Board stand).
STAND ACTIVITY
Make sure you look busy at all times, even if the stand is empty, just mooch around, tidy up here and there.  A buyer will not approach you if you are staring them in the face.  They will approach if you look busy and not intimidating.  Look happy, miserable sales people lead to miserable sales figures. Don't be too eager to sell, relax, let them walk around the stand and look.  Open the conversation by talking about the weather, is the floor downstairs busy, are they enjoying the show etc, do not start on the heavy sale straight away.  If they are looking at someone elses work, say "isn't it really beautiful, it's made by so and so, I love the detail etc etc etc.  Then they will hopefully start agreeing and asking more detail about the product.  Then they usually start asking what you do and off you go……..
CLOTHING
Be smart and tidy.  Don't hide your creativity but don't wear it on your sleeve either.  Avoid sky high heels as honestly it's just not worth the bunions if you have to stand there all day, 4 days on the trot.  The heat is usually unbearable (especially down stairs) so wear something like a cardigan or jacket that you can remove if you get too hot but will keep you warm should the weather be really cold.  Light layers are best.
OFF STAND ACTIVITY
When you are off the stand, use this time to identify possible trading partners, buyers on the floor, do research on your competitors etc.  Use the time wisely and you will be amazed next week when you get back to normality about how much you have learned during the 4 days.
TRAVEL
Driving to the RDS for a trade show is incredibly stressful so allow plenty of time.  Traffic to Dublin (and London) on the motorway is always really bad between 7am and 9am so try to leave early.  For me to travel to the RDS, I would leave the house at 6.30am. This means I will get there early but rather that than be late.
A sweaty sales person is not a good look!