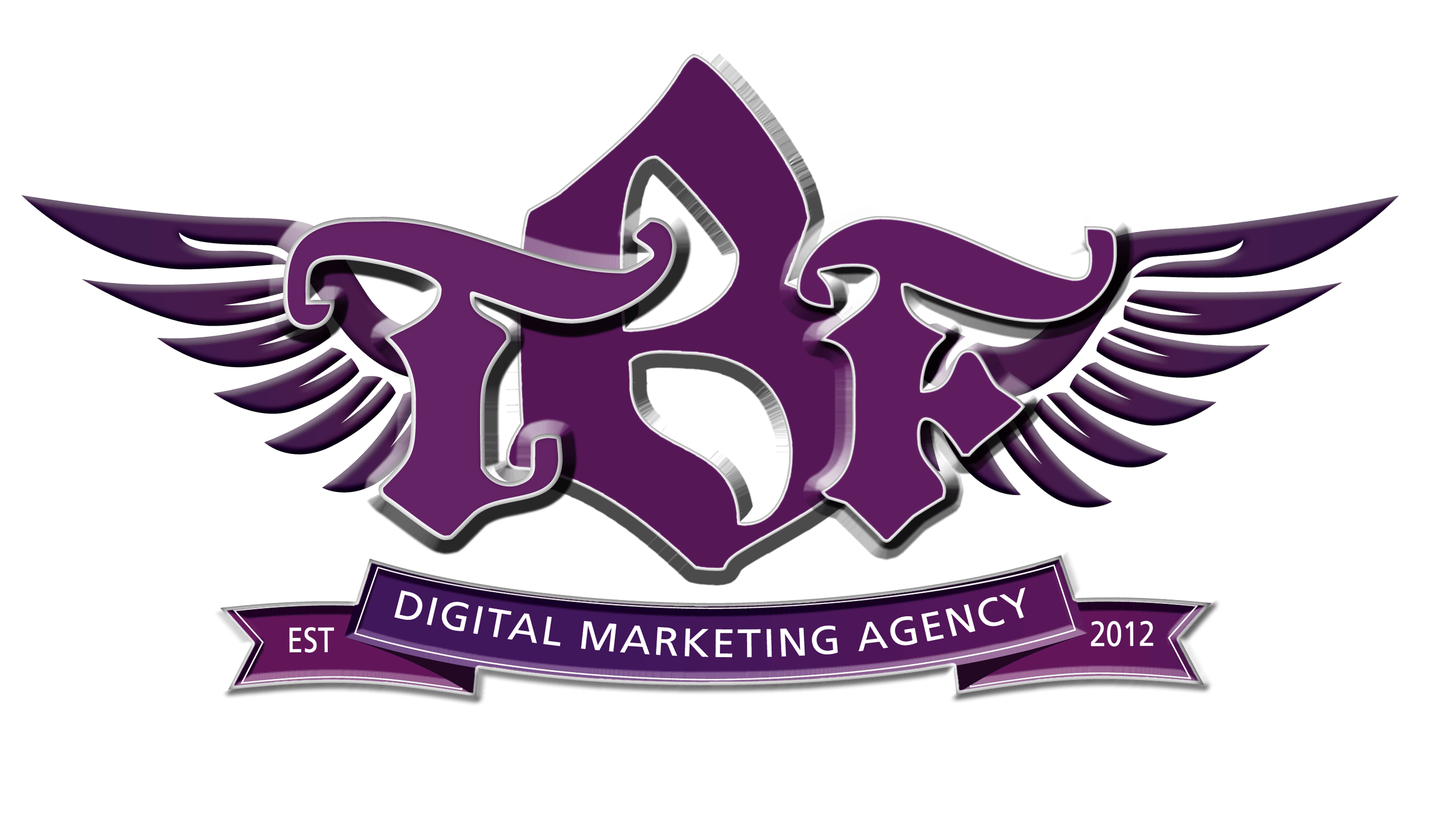 Benefits of Having a Podcast for Your Business
Over the past few years, podcasts have become increasingly more and more popular among those commuting to work, doing chores or even just relaxing. But did you know that there are some great benefits of having a podcast for your business? There are plenty of great podcasts out there, some of our favourites in the office are more techy, such as BBC's Tech Tent, historical like You Must Remember This, informational like Podcast Radio Hour and even funny and full of true crime like My Favourite Murder..
If you aren't too sure what a podcast is exactly, it's a set of audio files that are available on the internet for downloading, where a user can subscribe to the podcast and receive the digital files once they are uploaded. In more simple terms, it's like a pre-recorded radio show where you can pick and choose what exactly it is that you want to listen to.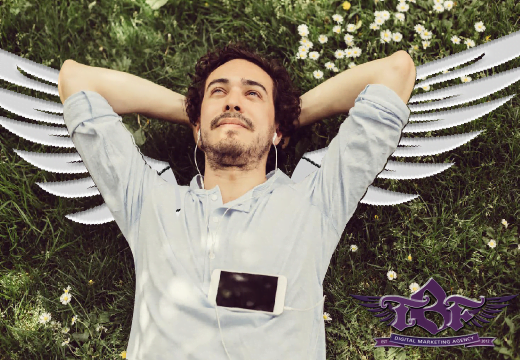 Having a business (and a brand) has become a lot more like a lifestyle over the past few years rather than just a 9-5 job. Technology has made business owners up their game when it comes to keeping clients and customers interested. Business is transforming everyday with the changing customer requirements and market demands, so tools like Podcasting can really help you to stay ahead in a highly competitive market
So, how can having a Podcast help your business? Many businesses are currently using podcasts to improve their prospects because it is a powerful marketing tool. In many cases, those who commute to work may not have signal or internet to listen to the radio whilst cycling or on the tube, so Podcasts have become the new talk radio for mobile devices.
Podcasting is an Alternative to Video
It is no news that video marketing is a necessity for businesses marketing plans nowadays, however, not everyone is always comfortable to shoot videos in front of the camera. If you aren't comfortable in front of the camera, then your videos can look poor and can hurt your business, as you might look shy about your brand rather than confident and proud.
Additionally, some small businesses may not have the right skills to shoot and edit videos that will stand out. There are numerous variables involved in videos which include lighting, sound, background and so on, which in some cases, you may just need a digital marketing agency such as TBF to help you. If your brand is young, or even if you have video content but still want to up your game, this is where podcasts are important. Podcasts allow you to be even more personal and directed to your audience than video, and because people will listen to it for the content you are providing, it's a great source of advertising for your brand.
Increased Traffic Generation
Having a podcast is a great way to reach out to new audiences for your business and can help to build familiarity with a wide range of audiences. Those who download Podcasts generally feel an emotional connection to the presenters, as it as though they are in the room with you having a conversation, and the tone is generally light and casual. Listeners mostly always subscribe to the series and listen weekly or however often the Podcasts are realised. So as long as the audio series continues (and your content is good), your audience is quite likely to keep listening.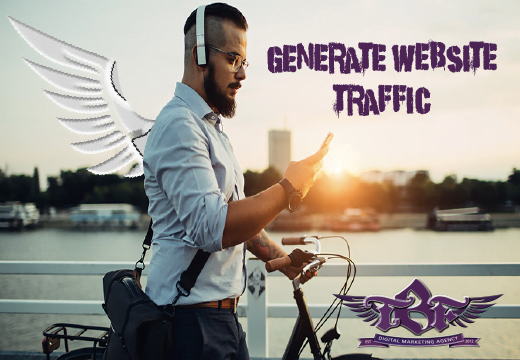 As with all forms of entertainment, your listeners may recommend the podcasts to their friends, increasing your reach and brand awareness. All of these factors combined will not just lead to increased traffic to your website and purchases, but also to an increase of social media followers, as your listeners will want to know what you are up to. This improved traffic generation can occur quite steadily as your Podcast becomes more and more popular.
Helps to Build Better Relationships with the Audience
As we mentioned in the last point, Podcasting helps in building intimate relationships with the listeners. Even though a podcast is a one-sided medium, the casual way in which podcasting takes place gives the listener the feeling that they know the person speaking on the podcast. Like everything, people will listen to the podcast if they have something in common with the speaker and the brand the speaker is representing. A relationship like this with the listener is a way of building trust for your brand, and encourages listeners to want to be associated with you and your business. And when they are in need of the service or product that you provide, they will be far more likely to go to a business that they feel they know rather than a stranger.
Podcasts are Highly Engaging
Information overload is something that every consumer is familiar with nowadays. The internet (and wider world) is filled with so much content that is trying to directly sell to us that we block it our. With Podcasting, you are creating interesting audio information for your audience, and because you aren't directly trying to push your products onto people, they will appreciate the welcoming break from the monotony and love your brand even more. Podcasting also leaves enough room for you to get your message across in a highly interactive way which written content may not essentially provide, especially if you are having guests on for interviews or chats- two voices are always believed more than just one.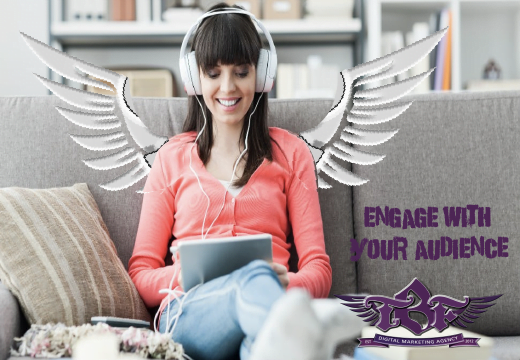 In a survey conducted on 300,000 podcast listeners, it was found that 63 percent of Podcast listeners had actually bought what the host had promoted during a podcast, indicating that podcasts can be used to engage the audience and influence their buying decisions positively.
Improves Public Speaking Skills
A benefit of hosting Podcasts that you can help you both personally and professionally is the development of public speaking skills. Hosting podcasts will without doubt help you develop confidence while speaking in public. Having great communication skills is something that is necessary in business, and as you practice your podcasting, you will find yourself not facing any problems while taking part in public speeches or presentations in the future. You would start developing a natural, easygoing flow while speaking. In addition to that, you would also receive ample public speaking opportunities wherein you can promote your business.
These are just some of the benefits of having a Podcast for your business. Plenty of businesses have already started creating podcasts into their marketing strategies, so it's a great time to start your own Podcast before it's common practice. The Business Fairy has plenty of experience in helping businesses to set up their first Podcast. For more information, email info@thebusinessfairy.ie. Team TBF is also delighted to announce that we will be releasing the first episode of our new Podcast soon, so watch this space!